Ride report - August 2004
Northern CA and Oregon coast, central Oregon
---
Overview: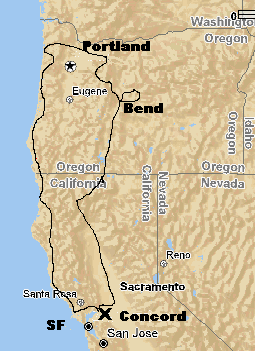 Concord (SF Bay Area) to the Northern California Coast, up the coast to Oregon, across to Portland, then southeast to Bend, then back home. Total 1927 miles in 7 days.
The plan: look for new roads and sights, take my time, ride until I get tired of it.

Day 1: Concord to Fort Bragg
Day 2: Fort Bragg to Charleston
---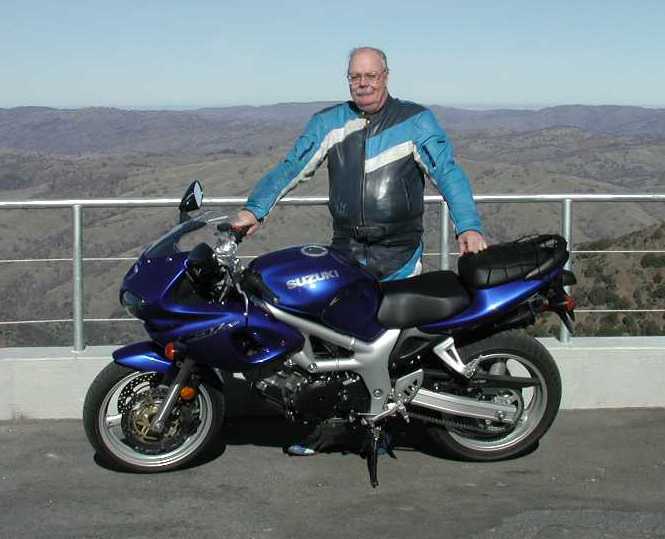 The bike: '01 Suzuki SV650S with a Yoshimura pipe, Race Tech catrtridge emulators and stiffer springs in the forks, GSXR750 shock with stiffer spring in the rear. Bridgestone BT-010 on the front, BT-020 on the rear.
I've just installed a radar detector under the fairing - this is its test ride.